Dr. Susan C. King, MD
Board Certified Family Doctor
Practice History:
Susan King started practicing in Austin in 2001. She opened her practice at 11645 Angus road in January 2002. Dr. King practiced there until October 2009 and moved to her current Cypress Creek location in October 2009.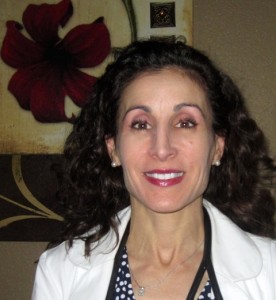 Her practice started by working in close proximity (next door) to her father's family medical practice; Dr. David King and Dr. Humberto Enriquez. She built her practice one patient at a time to what it is today. Many referrals came from both Dr. David King (retired 2004) and Dr. Enriquez (retired 2007) as well as many of the surrounding physicians. The guidance and mentoring from her Father and Dr. Enriquez was invaluble in helping Susan build her practice.
More about Dr. King:

Originally from St. Johns, Newfoundland Canada, Dr. King came to Austin in 1983 with her family. She completed her degree in Electrical Engineering in 1987 from the university of Toronto. She worked as an engineer for 6 years while simultaneously preparing and studying for entry to medical school.
In 1993 Susan was accepted into medical school at Memorial University of Newfoundland. She completed her MD and a residency in Family practice in 1999. Dr. King worked as an ER physician and as a locum tenens in Family medicine (filling in for other physicians ) for 2 years before moving to Austin with her husband in the fall of 2000.
On first arriving to Austin, she worked as an urgent care physician and at a community MAP clinic in Jonestown before starting her own practice in late 2001 early 2002.
Dr. King and her husband live in Cedar Park and have 2 children. In her spare time she enjoys running and strength training at Anytime Fitness. She also enjoys baking and doing crafts and spending time with her children.
Her clinical interests include Preventative Health Care, Endocrinology, Women's Health, Hormone Replacement, Psychiatry and Mental Health, Dermatology, Nutrition and Weight Loss.
Lauren A Hanley
Board Certified Family Nurse Practitioner
Lauren is newly joining our practice. Dr. King will be expanding office hours on Wednesdays until 5:00 pm in order to provide better scheduling flexibility for our patients.
Lauren will be working on Monday, Wednesday afternoon, and during normal office hours on Friday.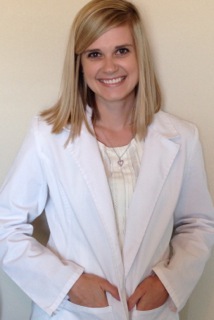 Lauren is a Board Certified Family Nurse Practitioner. She is from Suwanee, Georgia and has lived in Texas for a year and a half. Lauren obtained her Master of Science in Nursing degree after graduating from the University of Alabama at Birmingham. She also has experience working as a Registered Nurse at Children's Healthcare of Atlanta. That experience gave her a unique opportunity to provide care to not only children, but whole families.
Lauren is a member of the Sigma Theta Tau International Honor Society in Nursing and the American Academy of Nurse Practitioners. Her clinical interests include preventative health care and health promotion. She also has passion for women's health and education, and she is certified to treat men and women of all ages. Lauren lives in Killeen, TX with her husband and enjoys spending time with her family and friends.