Dr. Susan C. King, MD
Board Certified Family Doctor
Practice History:
Susan King started practicing in Austin in 2001. She opened her practice at 12 Oaks Medical Center in January 2002. Dr. King practiced there until she moved to her current Cypress Creek location in October 2009.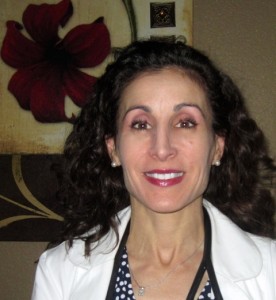 Her practice started by working in close proximity to her father's family medical practice; Dr. David King and Dr. Humberto Enriquez. She built her practice one patient at a time to what it is today. Many referrals came from both Dr. David King (retired 2004) and Dr. Enriquez (retired 2007) as well as many of the surrounding physicians. The guidance and mentoring from her Father and Dr. Enriquez was invaluble in helping Susan build her practice.
More about Dr. King:

Originally from St. Johns, Newfoundland Canada, Dr. King came to Austin in 1983 with her family. She completed her degree in Electrical Engineering in 1987 from the university of Toronto. She worked as an engineer for 6 years while simultaneously preparing and studying for entry to medical school.
In 1993 Susan was accepted into medical school at Memorial University of Newfoundland. She completed her MD and a residency in Family practice in 1999. Dr. King worked as an ER physician and as a Locum Tenens in Family medicine  for 2 years before moving to Austin with her husband in the fall of 2000.
On first arriving to Austin, she worked as an urgent care physician and at a community MAP clinic in Jonestown before starting her own practice in the fall of 2001
Dr. King and her husband live in Cedar Park and have 2 children. In her spare time she enjoys running and strength training at Gold's Gym. She also enjoys baking and doing crafts and spending time with her children.
Her clinical interests include Preventative Health Care, Endocrinology, Men's and Women's Health, Hormone Replacement, Psychiatry and Mental Health, Dermatology, Nutrition and Weight Loss.
Janet MacTurk (photo to come)
Board Certified Family Nurse Practitioner
Nurse Practitioner Janet McTurk has been working with Dr King  since January 2019 . Previously, Janet has been an RN and worked for Cedar Park Regional Hospital before obtaining her advanced degree. She enjoys swimming in the ocean and traveling to Hawaii to visit her brother and her nieces and nephews. She resides in Leander with her husband. You will be seeing more of Janet in the office.  She will be doing wellness visits as well as sick visits and can make sure you are on track with your current medications and labs. If you call for a same day appointment or are a walk in, you may see Janet instead of Dr King. Dr King is providing Janet with the necessary support, back up and  training she needs to be able to assist you with your needs.Her Janet and Dr King share something special , her Grandfather is  from Dr King's home province of Newfoundland Canada.
Jessica Pierce (photo to come)
Office Manager and Front Desk
Jessica has been with Dr King for two years now and knows how to run the office efficiently. She has had over 10 years experience in the medical field. She is from North Carolina originally and moved here from Florida with her husband and her son. When you call the office Jessica is more than likely the person you will get answering the phone. Jessica completes all insurance referrals and will be happy to answer any questions you have.
Medical Assistant
Debbie Harvey
Debbie is a Native Texan and has just relocated back to the area. She has several years experience at UT health center in Women's health and in dermatology
Julie Madsen (photo to come)
Ideal Protein Weight Loss Coach
Julie has been the ideal protein coach for three  years.  Julie has a gift for helping people with their weight loss goals. She has helped several people lose 60-100 lbs and keep it off.  She is always available to meet with you to discuss if Ideal Protein is right for you. Julie lives in Cedar Park with her husband and her dog Charlie. Her Three children also live in the Austin area and two of them are in the medical field. Julie enjoys playing competitive tennis in her spare time.